Stageplek bij IQVIA
Altijd al benieuwd geweest over hoe het is om bij een multinational in de pharma industrie te werken? IQVIA biedt nu een leuke kans om dit mee te maken als stagiair bij het Clinical Monitoring team.
Check hier voor meer informatie https://bit.ly/2rgNh0g of neem direct contact op met moc.A1537816546IVQI@1537816546narT.1537816546miK1537816546 / 0235677378.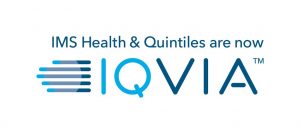 ---
JUNIOR LECTURERS (JUNIOR DOCENTEN) IN BIOMEDICAL SCIENCES (THREE POSITIONS)
Voor 0.8 fte
Vacaturenummer 18143
VU onderdeel: Extern
Vrije Universiteit Amsterdam is a leading, innovative and growing university that is at the heart of society and actively contributes to new developments in teaching and research. Our university has ten faculties which span a wide range of disciplines, as well as several institutes, foundations, research centres, and support services. Its campus is located in the fastest-growing economic region in the Netherlands (the Zuidas district of Amsterdam), and provides work for over 4,500 staff and scientific education for more than 23,000 students.

Faculty of Science
The Faculty of Science inspires scientists and students to find sustainable solutions for complex societal problems of our time. With 2,000 staff members and 5,700 students it is the largest faculty at the VU. The faculty provides bachelor and master education that is directly linked with excellent scientific research activities. Education and research focus on four areas: Information Sciences, Health and Life Sciences, Science for Sustainability en Fundamentals of Science. International collaboration with world-leading universities, institutes and partners is extensive.

Position
For our Biomedical Science bachelor's program (school of Health and Life Sciences) we are currently hiring three new colleagues who are passionate about education and life sciences. As a junior lecturer, you will be involved in teaching and various teaching-related and organizational activities within the bachelor's program.

Tasks
The junior lecturer will
• Be actively involved in teaching 'Academic Skills' in the first year of the bachelor's program;
• Be actively involved in teaching in all first year courses;
• Act as a tutor for bachelor's students in Biomedical Sciences;
• Provide feedback and assess different products (e.g. reports, presentations);
• Design and develop new teaching activities (together with course coordinators and senior lecturers);
• Initiate and participate in innovation projects to further improve teaching practices;
• Organize meetings with course coordinators and lecturers;
• Contribute to promotional activities of the bachelor's program.

The junior lecturer will be part of a team of junior lecturers with similar tasks (5 in the Biomedical Sciences program, 13 in all Health and Life Sciences programs together). You will be encouraged to work on academic innovations and to build an education portfolio to prepare for various career paths. In this context you will have the opportunity to acquire a basic qualification in teaching (BKO).

Requirements
The candidate must have a completed master's degree in Biomedical Sciences or in a related area, and proven affinity with education. Candidates who have completed or are close to completing a PhD in Biomedical Sciences are also strongly encouraged to apply for these positions.
In addition, the candidate must
• Be fluent in English;
• Have strong oral and written communication skills;
• Possess good organizational skills;
• Be proactive.

Further particulars
The junior lecturer position is ideally suited for early-career teachers. The appointment is for 4 years and 2 months, including a probation period of 2 months. We have three positions available, with varying start dates from May 15 to August 1.

You can find information about our excellent fringe benefits of employment at www.workingatvu.nl like:
• Remuneration of 8,3% end-of-year bonus and 8% holiday allowance;
• Possibilities to work part-time;
• Generous contribution commuting allowance;
• A wide range of sports facilities which staff may use at a modest charge.

Salary
The salary will be in accordance with university regulations for academic personnel and, depending on education and experience, will range from a minimum of € 2588,00 gross per month up to a maximum of
€ 4084,00 gross per month (salary scale 10) based on fulltime employment.

Information
For additional information please contact: Dr. R.J. van Belle-van den Berg (ln.uv1537816546@greb1537816546.nedn1537816546av-el1537816546leb.n1537816546av.et1537816546aner1537816546; Bachelor's coordinator Biomedical Sciences). Website: http://science.vu.nl.

Application
Applicants are requested to write a letter in which they describe their abilities and motivation, accompanied by a curriculum vitae and one or two references (include names and e-mail addresses).
Please send your application before April 26 via e-mail to Brigitte Borgman (ln.uv1537816546@namg1537816546rob.e1537816546ttigi1537816546rb1537816546) and mention the vacancy number in the e-mail header.
---
Master student to work on PhD project
"Assessing the toxicity of neonicotinoids towards soil invertebrates"
[Alleen beschikbaar in Engels]
My name is Cláudia, I am a Brazilian PhD student, in my final
year. I test these pesticides (neonicotinoids) against different species of springtails. I am also designing a test in order to assess toxicity simulating agricultural fields in the lab.
Curious? Come talk to me at WNH-127, or send me an email:
ln.uv1537816546@avli1537816546seami1537816546led.s1537816546.l.c1537816546
Your task will be to culture the springtail species (I have a Collembola farm!!), and help me with the tests.
What will you learn:
• Rearing springtails;
• Perform ecotoxicological tests;
• Run statistical analysis using Rstudio;
• How to design a test.
Interested? Let's talk!
---
Bijbaan in de zorg
In de zorg maak jij het verschil! Verzorg en ondersteun cliënten samen met je collega's.
Aethon biedt jou dit, en meer:
Korte opleiding

Voer hierna zelf zorggerelateerde handelingen uit

Flexibiliteit

Werk alleen wanneer jij wilt

Houd tijd over
Voel die voldoening

Draag bij aan de maatschappij

Sparen

Bij Aethon verdien je een goed salaris!
Meer informatie of solliciteer direct!
---
Student-assessoren aan de faculteit der Bètawetenschappen
Wil jij meer betekenen voor studenten?
Algemeen
Voor het collegejaar 2018-2019 is de faculteit der Bètawetenschappen op zoek naar nieuwe student-assessoren. Binnen de faculteit zijn er in totaal zes student-assessoren werkzaam. Deze studenten zijn de belangenbehartigers van de studenten binnen bepaalde vergaderingen van de VU. De student-assessoren zijn ingedeeld bij twee verschillende vergaderingen:
Faculteitsbestuur
Managementteam
In totaal zijn er vier studenten voor de managementteam vergaderingen en zijn er twee studenten voor het faculteitsbestuur.
Taakomschrijving
Je brengt als assessor gevraagd en ongevraagd advies uit over organisatorische en onderwijsgerelateerde zaken, maar je mag ook adviseren over de bedrijfsvoering en het onderzoek binnen de faculteit.
Daarnaast ben je een aanspreekpunt voor de Facultaire Studentenraad (FSR), de individuele studenten, de opleidingscommissies (OLC's) en studieverenigingen; als assessor sta je dus midden in de faculteit!
Faculteitsbestuur
Het faculteitsbestuur is hét bestuur van deze faculteit. Zij maken beslissingen over de faculteit en vergaderen 1x per twee weken. Verder zul je als student-assessor van het Faculteitsbestuur (FB) ook deelnemen aan de maandelijkse facultaire gemeenschappelijke overlegvergaderingen (FGOV's) tussen het Faculteitsbestuur (FB), de Onderdeelcommissie (ODC) en de Facultaire Studentenraad (FSR) en zal je deelnemen aan de maandelijkse overleggen tussen de studieverenigingen en het Faculteitsbestuur.
Managementteam
Binnen de faculteit der Bètawetenschappen zij de studies verdeeld onder vier "schools", dit zijn opleidingen die bij elkaar passen. Deze schools zijn:
Environment, Earth and Ecology (EEE)
Information Sciences (IS)
Health and Life Sciences (HLS)
Natural Sciences and Mathematics (NMS)
Deze schools hebben elk hun eigen managementteam en vergaderingen. Als student is het hierbij het handigst dat je deelneemt aan de vergaderingen van de school waar je zelf ook aan studeert. De managementteams vergaderen 1x per maand, deze vergaderingen duren ongeveer 2 uur. Deze vergaderingen woon je bij als enige student, dus in totaal zijn er vier studenten voor de managementteams. LET OP: Alleen de schools IS en NMS zijn op zoek naar assessoren.
Wat wordt er van je verwacht?
Je dient de vergaderingen serieus voor te bereiden (dit houdt in dat je stukken dient te lezen).
Deelname aan alle vergaderingen gedurende het hele collegejaar.
Het voorbereiden en bijwonen van het maandelijkse Student-assessor Overleg VU (SOVU) met de student-assessoren van alle faculteiten van de VU.
Het onderhouden van contact met de facultaire studentenraad, de opleidingscommissies en de studieverenigingen.
Dat je proactief bent en een duidelijke visie hebt op zaken die direct of indirect voor studenten van belang zijn, en een visie hebt op de toekomst van universitair onderwijs.
Functie-eisen
Enthousiast en proactief.
Niet bang om je mening te geven en communicatief vaardig.
Duidelijke visie op het beleid van de faculteit.
Aantal uren:

Managementteam: 4 uur per maand
Faculteitsbestuur: 5-8 uur per week

Flexibel beschikbaar gedurende het hele collegejaar.
Je volgt in collegejaar 2018-2019 een opleiding aan de Faculteit der Bètawetenschappen, binnen het domein Aard- en Levenswetenschappen of Exacte Wetenschappen.
Enige bestuurlijke ervaring of ervaring in de medezeggenschap is een pré.
Wat krijg je ervoor terug?
Unieke ervaring in een uitdagende bestuurlijke functie waarin je heel veel vrijheid hebt om te doen wat jij belangrijk vindt.
Een uniek kijkje in de keuken van de faculteit en de universiteit.
Een leuke vergoeding aan het einde van je benoemingstermijn.
Een goed netwerk waar je later ook veel aan zult hebben.
Solliciteren
De functie van student-assessor is voor één collegejaar, met mogelijkheid tot herbenoeming door het faculteitsbestuur voor een periode van één collegejaar. Ben je geïnteresseerd en wil je solliciteren? Stuur dan uiterlijk 01-06 2018 je cv en motivatiebrief o.v.v. 'Sollicitatie student-assessor + welke functie (managementteam of faculteitsbestuur)' naar ln.uv1537816546@ateb1537816546.rsf1537816546
Heb je nog vragen, of wil je meer informatie? Stuur ook dan een mail naar ln.uv1537816546@ateb1537816546.rsf1537816546